So many things to buy at bazaars! Traditional Malay food or fusion Malay food? Heads and wallets are about to explode. Don't worry, here's a highlight of what's good and halal for you at KB Raya Fest 2018. While you may not be able to test-test the food, at least you got us to let you know which you should reach for your wallet for.KB Raya Fest is happening at D'Marquee, Downtown East from Friday 25th May till 27th May 2018, 10am till 10pm. However food booths will only be open around 3pm onwards nearing break fast time.Besides food, there's a selection of retail booths to look forward to to do your raya shopping. On top of that you can do your terawih and zakat (harta only) here too! Read on for more information.
1. Coolman Drink Fresh
FRIENDS Pass Rewards: Coolman offers 10% discount for FRIENDS! Valid all day any day!
They've got lots of positive reviews on their social media accounts; mainly for their instaworthy menu items and tendency for generous toppings. Their halal-certified yogurt is just super fresh and creamy without being overly sweet or sour (some of us still think yoghurt is supposed to be overly sour…)Choose your own crazy toppings (LIKE COOKIE TOPPING)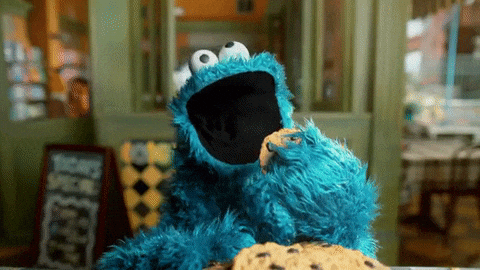 If not, get some recommendations/inspiration from their previous customers at #coolmandrinkfresh to get the best bang for your buck!
2. O'Braim Lite
FRIENDS Pass Rewards: O'Braim Lite offers $1 off with every $10 spent for FRIENDS!https://www.instagram.com/p/Bf21CvDhjaE/?taken-by=obraim Their booth is usually decorated with lots  colourful sample items. We know you're going to feel overwhelmed with all the great options they have so if you're not sure what to get, just go for their bestseller 'cheesy choco banana'! #noregrets
Don't mess up and spend all your money buying all the flavours. We can't protect you from your wife/mother.
3. Musang Berjanggot
FRIENDS Pass Rewards: FRIENDS get $1 with every $15 spenthttps://www.instagram.com/p/BjJSznOFlbf/?taken-by=musang.berjanggotBack to traditional Malay food – Musang Berjanggot is known for their signature Bamia dish (as seen in insta-photo) and their Kueh Kacau-In-A-Jar. If you're feeling more adventurous than usual, you can try their drinks too – Asam Boi, Fizzy Bandung, Original Thai (No Milk) Tea and Teh Oooh Longan. Interesting, no?
4. Kreyv
FRIENDS Pass Rewards: Kreyv offers $5 for every purchase of 4 bottles for FRIENDS!https://www.instagram.com/p/BiD36W5DW9A/?taken-by=kreyv.sgAsam boi, preserved fruits in huge jars, if you are a preserved fruit addict, buy a whole load of them to snack on for Ramadan! Better yet, if you're having an open house, leave this as a palate cleanser at the table so your guests can snack on them too! If you're not into the set jars, you can pick and choose the fruits you want at their fruit counter. By the way, they're also available on Carousell
.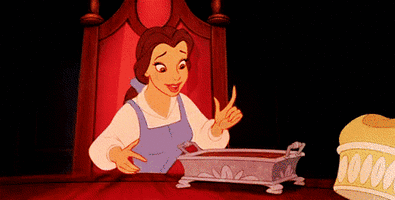 5. Hello Foodie SG
FRIENDS Pass Rewards: Buy our Tofu Pops and Air Kathira for $5.00 (UP : $7.00) https://www.instagram.com/p/Bb6Jp-VD0yH/?hl=en&taken-by=hellofoodiesghttps://www.instagram.com/p/BaMMEkdhgTR/?hl=en&taken-by=hellofoodiesg Their cheese tofu simply rocks. It's always the first few food items to be sold out at pop-up events so you know it's good. They also have the instagram-worthy Chicken Meshi( seaweed & salmon rice with creamy egg and spiced chicken) that you can pair with the cheesy tofu so that your buka will be more filling for you. Seriously, this is one of the hipster foods DONE RIGHT.https://giphy.com/gifs/food-life-cartoon-pR5FDu37u1isU
6. El Cubanos
FRIENDS Pass Rewards: Elcubanos offers $1 off for every $10 spent for FRIENDS!https://www.instagram.com/p/Bi38ksXFUdG/?hl=en&taken-by=elcubanos53https://www.instagram.com/p/Bf7mrUDH_oG/?hl=en&taken-by=elcubanos53You have not lived if you've not tried El Cubanos' burritos.  Just. Mouthwatering. Food. Allowed. Their restaurant is located at Short St near Bencoolen so if you think it's too far away, you better get yourself down here! If you're a Winter Soldier/Invincible Hero who can tahan spicy food even while fasting, get their hot wings too. You and the hot wings are made for each other.Anyway, if you're not free this weekend, El Cubanos offers really good deals for FRIENDS PASS subscribers.
7. Nawab's Briyani
FRIENDS Pass Rewards: Nawab's Briyani offers 10% off with a minimum spending of $15 for FRIENDS! https://www.instagram.com/p/Bg3MTqqA7fK/?hl=en&taken-by=nawabsbriyanihttps://www.instagram.com/p/Bg5NozxgGFJ/?hl=en&taken-by=nawabsbriyani Briyani yo. What is a festive occassion without briyani! We're loving how their platter promotes families to each together. It's also very colourful and neatly placed to be very appetising. Best of all, they're actually really affordable as far as bazaars go. Idea: Order Nawab's Briyani for company bonding time. Muslim families are gonna love this!https://giphy.com/gifs/season-5-the-simpsons-5×18-xT5LMXR7iA0mSSxOBG
8. Ayaq Mangga
FRIENDS Pass Rewards: $2 for every 5 bottles for FRIENDS!https://www.instagram.com/p/BTa–NEh25c/?hl=en&taken-by=ayaqmanggasg https://www.instagram.com/p/BXuGhDDFBCT/?hl=en&taken-by=ayaqmanggasgThis is from the bosslady of KB Live Fest herself. Pure mango pulp frozen in ice. Simply. Refreshing. They've recently introduced a new flavour – Soursop! Check out the Ayaq Mangga website to keep up with their flavours.
9. Wadafood SG
FRIENDS Pass Rewards: Buy 3 items for $10https://www.instagram.com/p/BjEZJJOFkG5/?hl=en&taken-by=wadafoodsg
//www.instagram.com/embed.jsIf you're looking for traditional kueh, don't worry. Even though Wadafood's name is super modern, you can find traditional food here like badak berendam, muah chee, kuih koci, abok abok,
10.  Julie Bakes
Get your ondeh-ondeh cakes, durian serawa, cempedak cakes freshly baked in her kitchen at Baghdad street at Downtown East, Pasir Ris this weekend only! Be warned, Kak Julie's cakes sell out quick and she will only arrive at around 3-4pm.
Food will be sold from 3pm onwards
You better make your decisions quickly. Some of the food would have sold out by 5pm but no worries, most of the products are made available on the KassimBaba application. You can order them and get it shipped to your house straight. To find out more, visit www.kassimbabainternational.com.https://www.instagram.com/p/BhAhBlfFKOL/?taken-by=kassimbabasgThere are so many more to look forward to like Yummy Takoyaki and Tang Tea House's very own stall too! Look forward to all these food when you are here! Expect long lines there during peak period from 4-7pm!
Do your terawih here at KB Raya Fest!
You can do your terawih prayers there led by imams from BAPA!There's space for up to 80 people. Pray comfortably with the special prayers during Ramadan and then go back to buying food again.Terawih happens nightly at 9pm.
You can also pay your Zakat Harta here with cash/cheque/NETS at BAPA's booth, Booth B6.
Guess what, you can pay for your FRIENDS Pass here with Cash/PayNow or DBS PayLah! as well! Find us at Booth B5 just next to BAPA! We'll be the first thing you see when you enter from the food section, because where else will we be right? 
We'll be here to answer any questions on the FRIENDS Pass too so come and say hi to your FRIENDS from halalfoodhunt ok? 😀